Software Conflict - Program Blocked by Admin
Please note the most recent Windows Update (8/22/23) has caused a conflict for some QCharts users.
Some users are getting the following error message when trying to open Qcharts: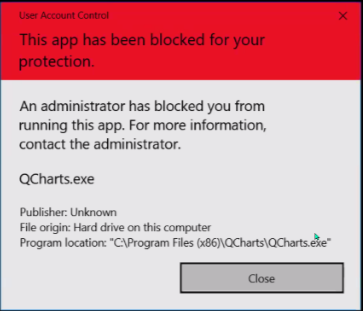 As a workaround, please use the following instructions:
1. Right click the Desktop and choose New and then Shortcut.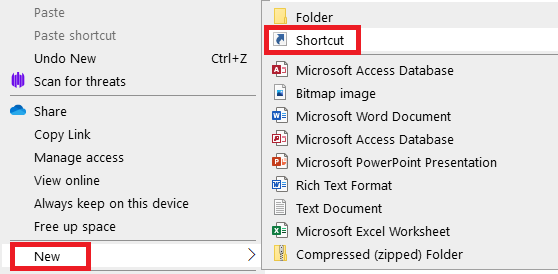 2. In the Create Shortcut window enter the following file path (including the quotation marks):
C:\Windows\System32\cmd.exe /k "C:\Program Files (x86)\QCharts\QCharts.exe"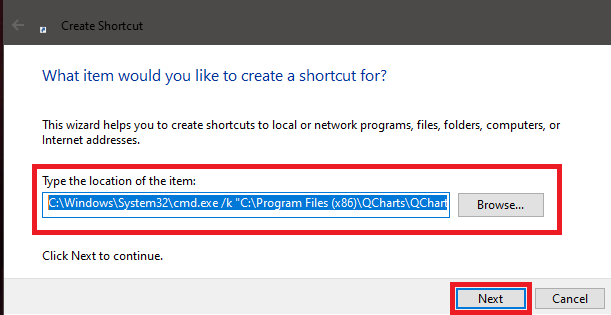 3. In the next screen, give the New Shortcut the name Qcharts and then click the Finish button.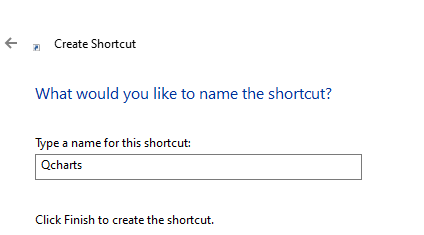 4. This will create a New Qcharts icon on your desktop like the image below.

5. Right click the newly created Shortcut and choose Properties. In the Properties window, set Run to Minimized then click on the Advanced button.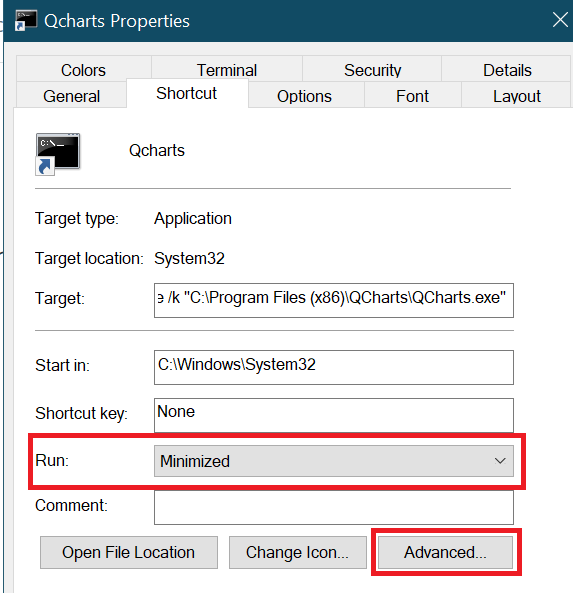 6. In the Advanced Properties window, place a check mark by Run as administrator, then click OK.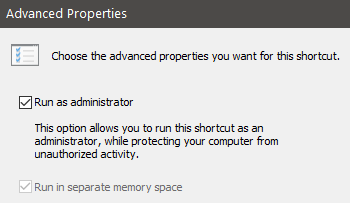 7. At the bottom of Properties click on Apply and then Ok.
8. Use the new shortcut to launch QCharts.