eSignal - Symbol Linking with Lightspeed

This article provides instructions on how to integrate lightspeed with eSignal 12 or newer using a custom windows API for Symbol Linking.





To enable the Quote Bar, click on Options on the main menu, highlight Toolbars and select Quote Bar: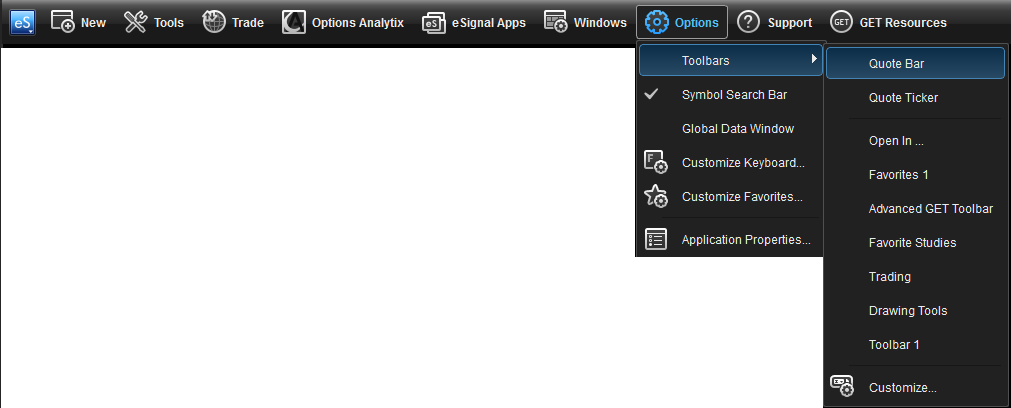 From the Lightspeed application, select the Settings icon in the window that you want to link to eSignal, for example, the Watchlist: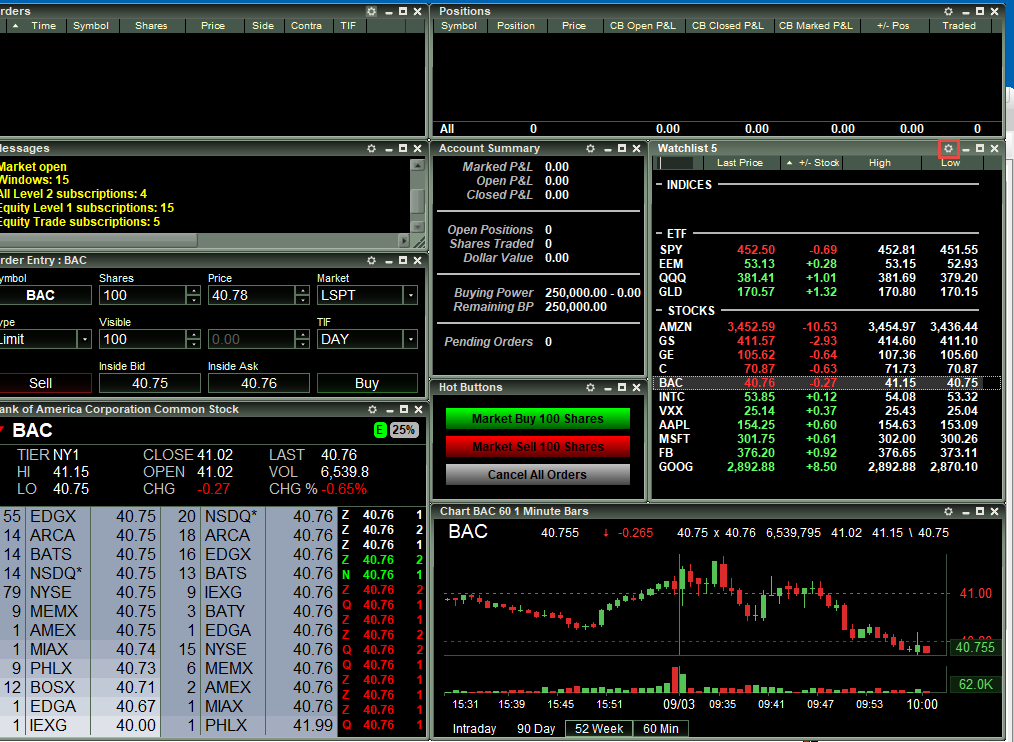 In the Configuration Setting window, select the Linking tab: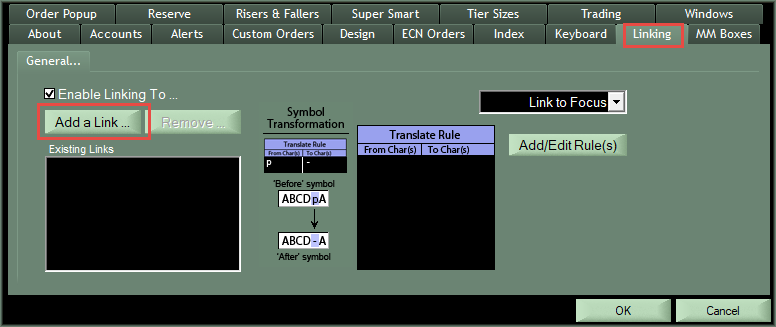 Select Add a Link and drag linking icon to the symbol box in the eSignal Quote Bar as shown here: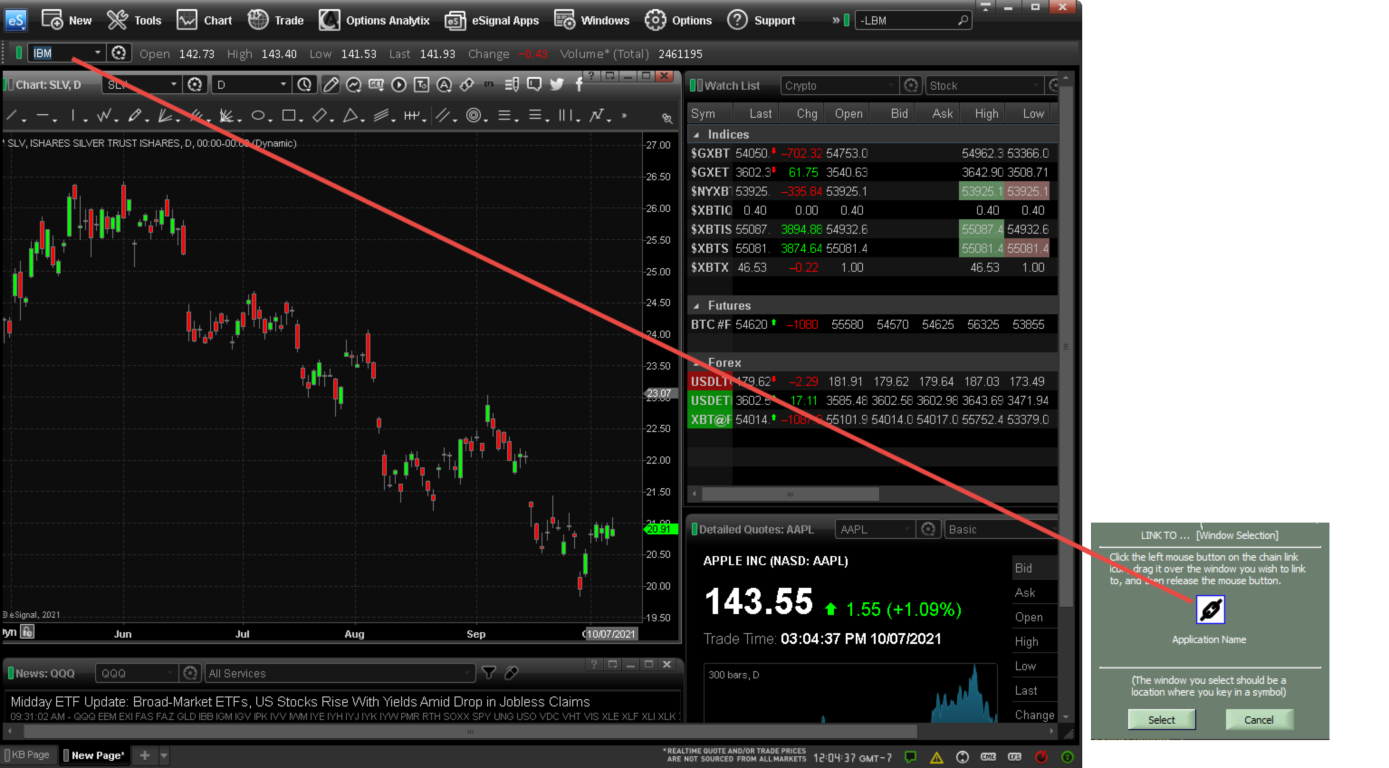 Confirm that eSignal is displayed under Application Name in the LINK TO window and click select: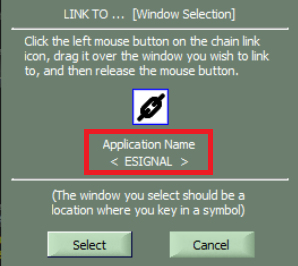 The link is now set. click OK.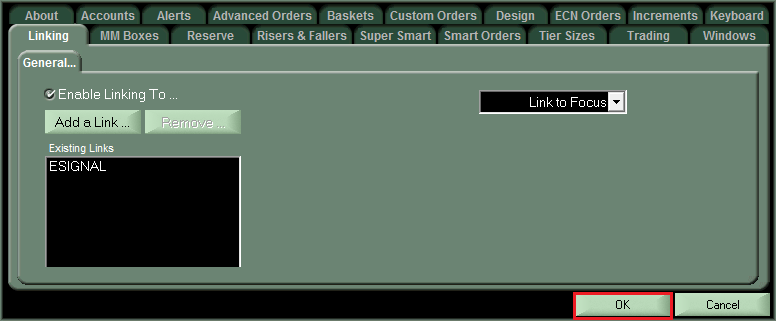 The symbol linking only applies from Lightspeed to eSignal. Symbols changed in Lightspeed will change the symbol to any symbol linked window in eSignal. Symbol changes in eSignal will not be reflected in Lightspeed.