the zanger volume ratio or "zvr" is a free tool now provided exclusively for the esignal trading platform by chartpattern.com. the zvr watch list gives valuable real time "volume pacing" information calculated over a critical time window. dan zanger used this same method to establish a world record in turning $10,775 into $18,000,000 in under 2 years. this powerful tool includes a visual representation of the volume pacing on the chart throughout the day.
how to install the zanger volume ratio
simply install the latest version of esignal and a tabbed page labeled "zanger volume ratio" will be added to the bottom of your screen. you can also download the page from here.

this is a fully pre-configured page that displays information exactly the way dan zanger does on his own system.
you'll find a sample watch list with the zanger volume ratio applied. the 3 displayed columns are ratio, code, and pace.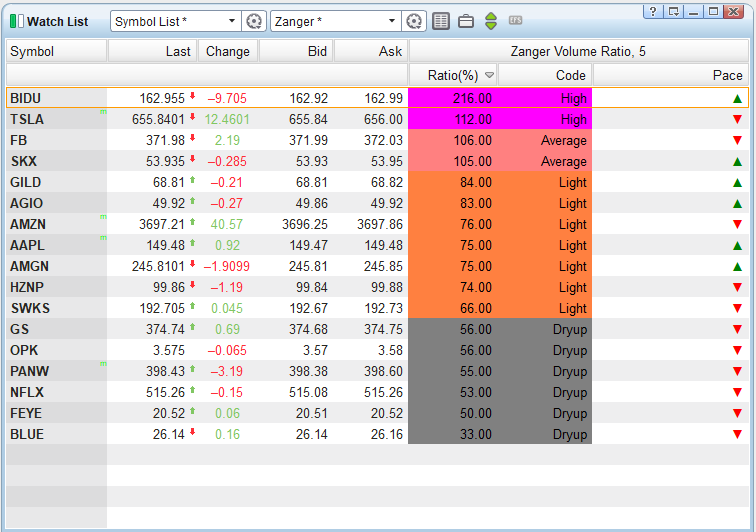 applying the zvr to a chart
to add the study to an existing chart, right click the chart and select insert study. choose the zanger tab shown below and select zanger_volume_ratio_watchlist.efs.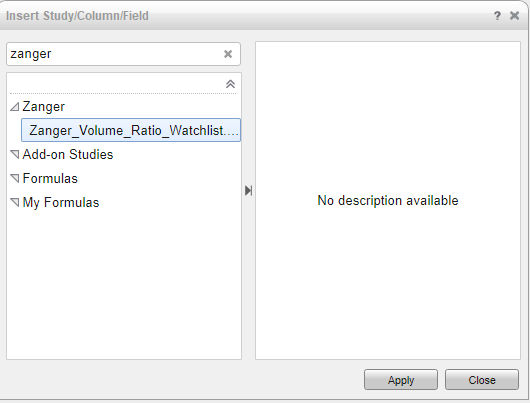 the study will be applied in a separate pane towards the bottom of the chart: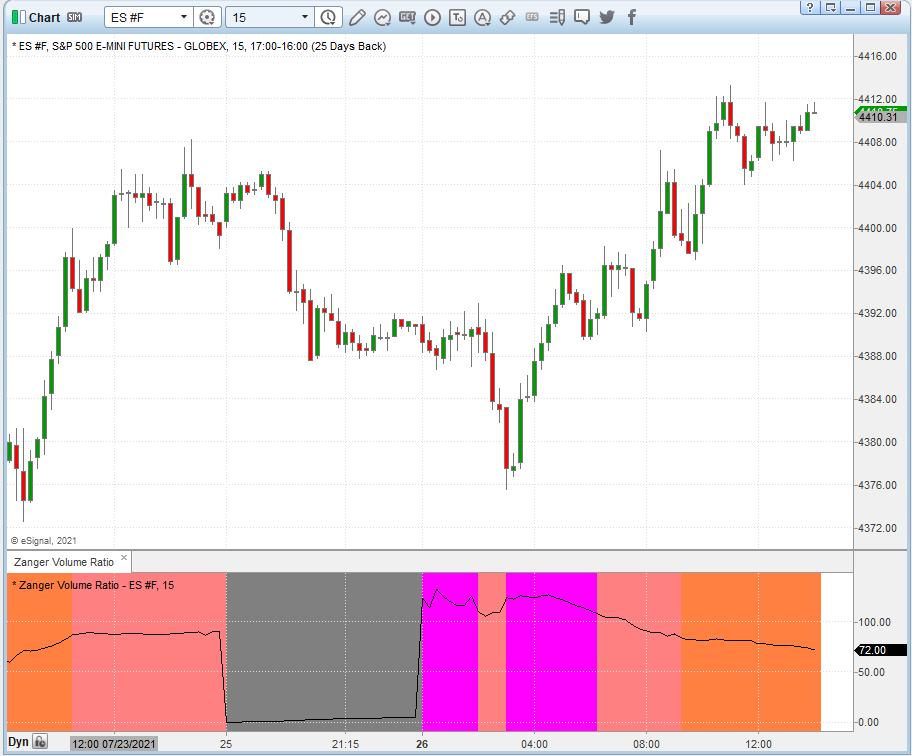 the zvr study requires certain amount of data to be loaded in the chart and watch list or else the zfr wiil be grayed out. a time template set to load 25-days of data can be found under time template.
to apply the time template to a chart, right-click the mouse inside the chart, then select time template and click the zanger time template.