ICE XL is a robust tool will allow you to access real-time and historical data in an intuitive, flexible, and powerful interface. this tool works as an excel add-in and will be replacing QLink. Please note ICE XL is not compatible with QLink. You must uninstall QLink before installing ICE XL as these programs can't be installed on the same machine.
Getting started
To install ICE XL, please download the installer. Follow the prompts to complete the installation. If you see the message "please uninstall ICEXL/FXL/RTD before installing this version". This means you will need to uninstall QLink as well as the RTD component before you can proceed.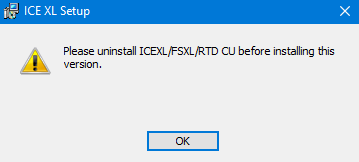 To uninstall QLink, locate the control panel on your windows machine. choose programs and features then right click QLink and choose uninstall/change. If you have an instance of RTD installed, you'll need to uninstall this program as well. Once QLink and RTD have been removed, you will be able to proceed with the ICE XL install.
System Requirements
Microsoft Windows: Vista, 7, 8 or 10
Microsoft Excel: 2007, 2010, 2013, 2016, and 365 (32-bit and 64-bit)
ICE XL is not compatible with Office 365 ClickOnce, Click to Run or Google Sheets.
Settings
Once the ICE XL install is complete, launch Excel. In the top menu, choose the ICE XL tab followed by settings:

Choose the connection tab to enter your username and password then click Reconnect. The Reconnect button can also be used to update your login if your username or password has changed.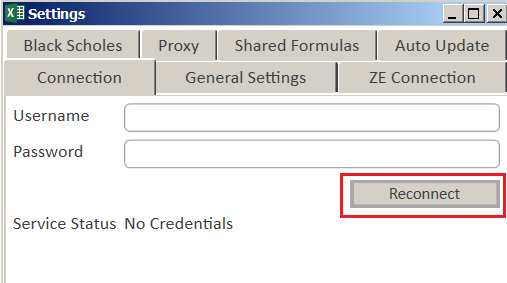 Once your connection has been established, you should have access to the Quote Table and a few other options. Please note that once you are connected, any tabs that are greyed out indicate that you are not entitled for that particular feature.
Quote Table
The Quote Table allows you to quickly add symbols and custom fields. On the ICE XL tab, select Quote Table.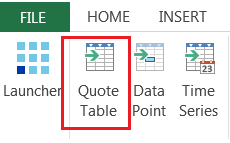 In the bottom left corner of the window, there's an Add Symbols menu to select which symbols you would like to follow. Choose Add Fields in the bottom right to customize the column headers (fields) you wish to view. Once you are ready to view the data, click Retrieve Data.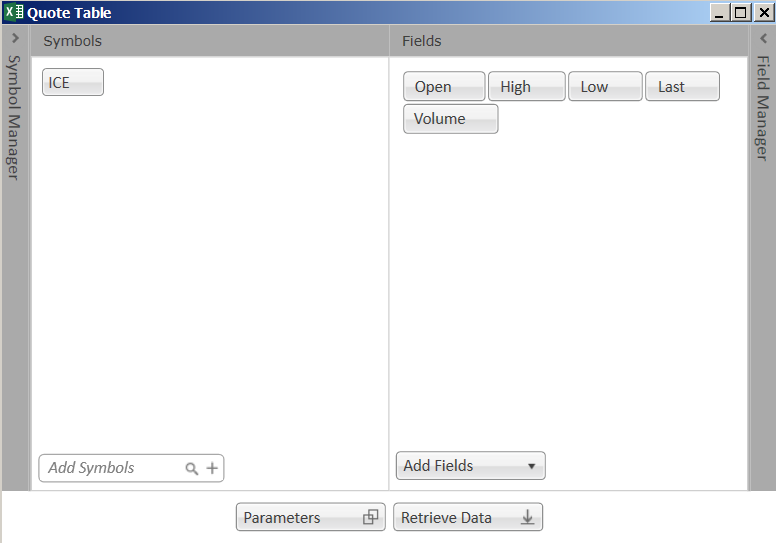 A sample Quote Table is shown below.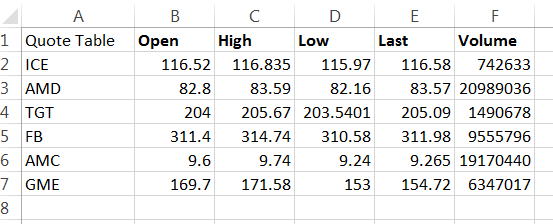 Can I paste an existing list of symbols from another worksheet into the ICE XL Quote Table? Yes this is possible. Once you have followed the steps above to create a Quote Table, you can copy and paste your symbols into the first column. Next, highlight the last row of data and drag from the bottom right as shown below: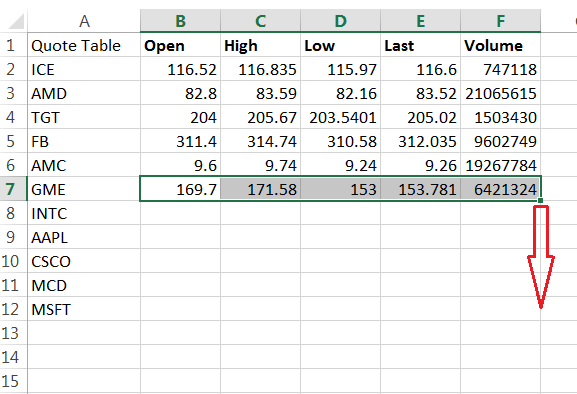 The cells should populate accordingly.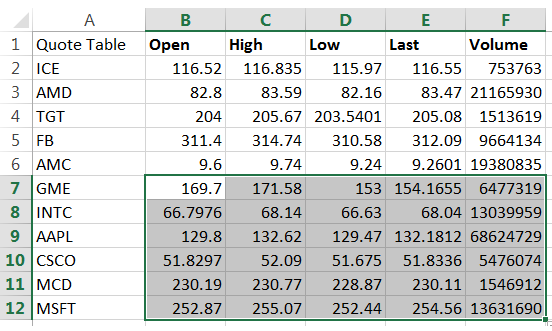 Help Menu
For ease of access, please bookmark the ICE XL help menu:
https://download.dataservices.theice.com/products/iceexcel/help/index.htm
Can I use ICE XL on another PC? Yes, ICE XL can be installed on another PC. However, concurrent use on multiple PCs is not permitted so be sure to close all active connections before starting it on another machine. To close ICE XL, you must shut down excel completely in addition to closing ICE Publisher which can be found in the windows system tray.

Right-click the icon and choose Shutdown ICE Publisher. Please keep in mind that once Excel opens, ICE Publisher automatically launches as well. Once you close Excel, ICE Publisher continues to run in the system tray. You'll need to manually close it in order to completely disconnect ICE XL.
Is there a symbol limit? The symbol limit is 250. At any given time you can only retrieve data for up to 250 symbols.
Does ICE integrate with Python? Unfortunately Python integration is not available for eSignal users.