NASDAQ

TotalView

offers book depth for

NASDAQ

market participants.

TotalView

is an add-on service that provides you with all quotes and orders at every price level. Once subscribed you can access

TotalView

via the Market Depth window. Click New, Market Depth and select

TotalView

from the dropdown menu next to the Symbol field. The price levels are color coded and can be edited via the Properties menu (right-click, select Properties, Levels).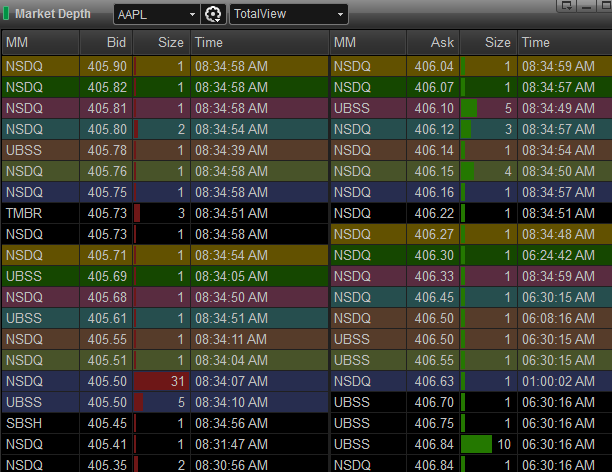 To learn more about NASDAQ TotalView,
click here
to visit the NASDAQ Exchange website.