Did you know that certain actions can be applied globally to all the windows in your Page or Workspace? In the example below, we've changed the colors of the bars in the bottom left chart by right-clicking the chart and selecting Edit Chart.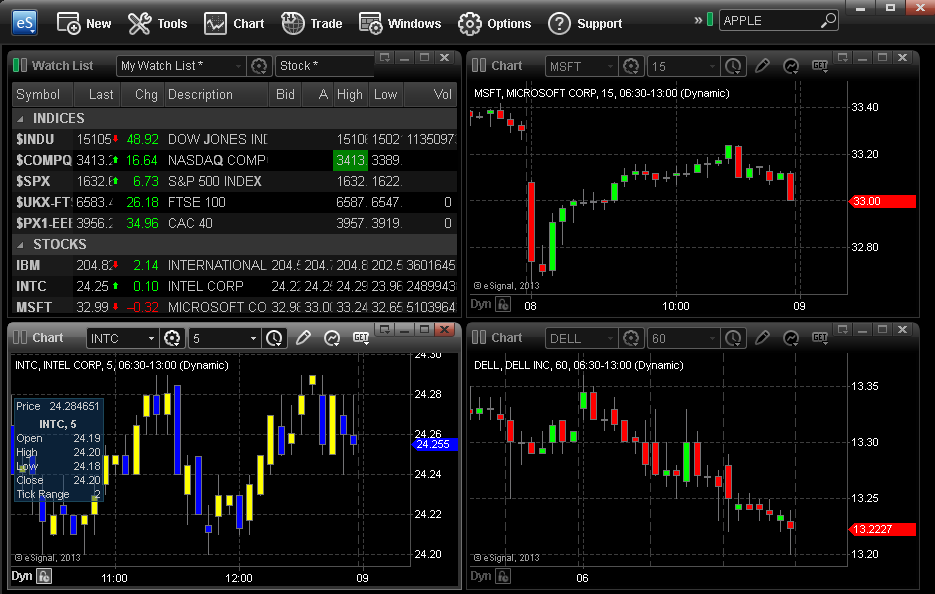 In the Edit Chart menu we changed the Up and Down colors to Yellow and Blue. Rather than repeating this for each of the charts in our Page, there's the option to either Apply to All Pages or Apply to the Current Page. Click the Apply to... icon to access this feature.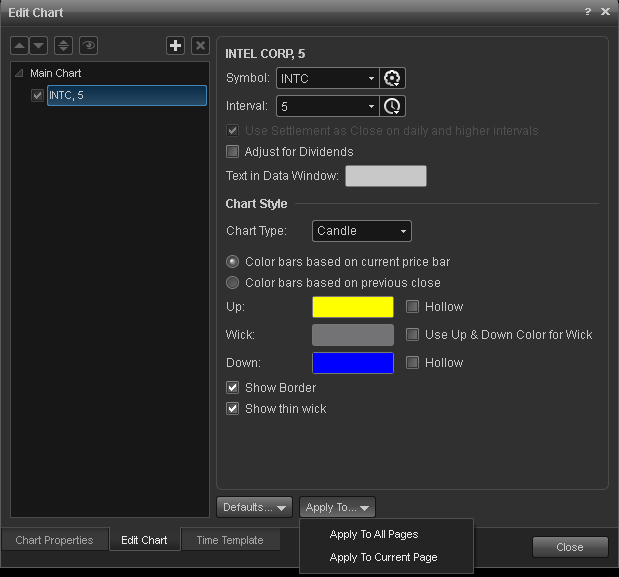 In our example we've applied the changes to the current page. This time saving shortcut is available in most windows (does not apply to all features).