eSignal 12 Series - Studies in a Watch List
Did you know that you can add Studies as columns to the Watch List? You can add a study or formula to your Watch List in the same way that you would add a new column. Right-click an existing column header and select Add Columns.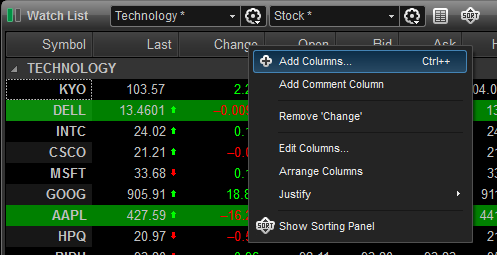 You'll notice tabs for Built-in Studies, Add-on Studies (subscription based), Formulas and My Formulas. You can add any of these to the Watch List.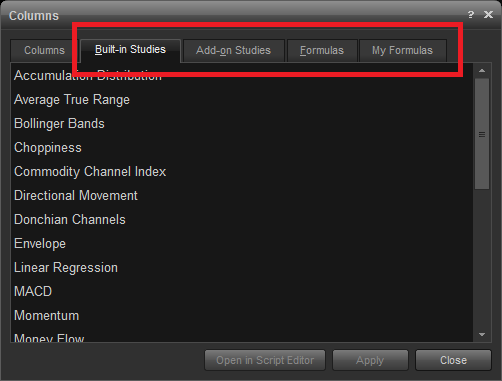 Select the study you wish to add and click Apply. Multiple studies can be added from this menu. Click Close once you're done adding studies. The selected study or studies will now appear in your Watch List. Click Watch List from the main menu, then Time Templates in order to specify the number of bars that you wish to use (default is 50 bars).