eSignal 12 Series - Fibonacci Retracement

Tool
Did you know that you can create Support and Resistance lines based on the Fibonacci Sequence? The Fibonacci Retracement Tool identifies these levels by retracing the market's original price movements.
Instructions
on the title bar of a chart, enable the drawing tools icon

then select the
fibonacci retracement icon
:

The Fibonacci Retracement tool requires two clicks to display the price levels. In a uptrend, the first click will be a bottom and the second will be at top. In a downtrend, the first click will be at a top and the second click will be at a bottom.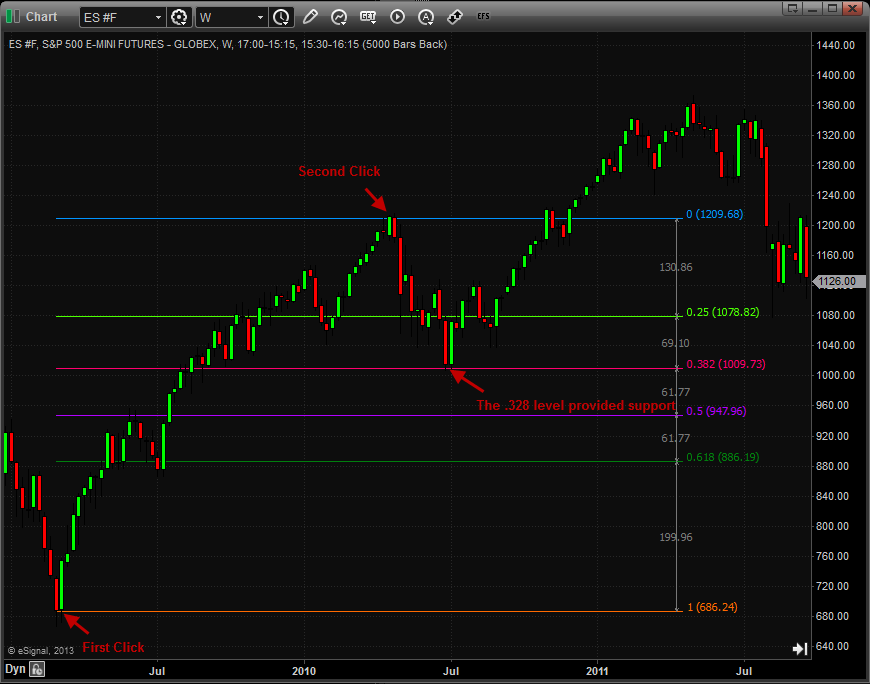 To edit the price levels, right-click one of the Fib lines and select Edit. Also there's an option to Extend the Lines into the future.