eSignal 12 Series - Go To Date/Time on Chart
Did you know there's an easy way to quickly navigate to a particular Date and Time on a chart? The Go To Feature allows you to jump to a specific Date and Time without having to manually scroll back on the chart.
Instructions
To access this feature, right click the chart and select Go to...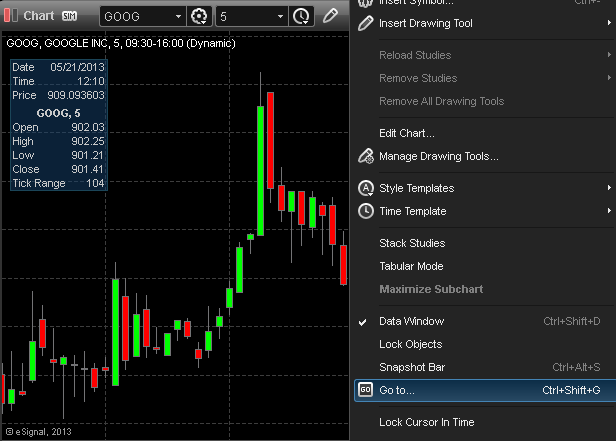 Enter the Date and Time then click Go. The Time can be specified for Intraday intervals. For Daily intervals and higher, Time is greyed out.

In our example we went from May 2013 to May of 2011. It will take just a few moments to request and load the data into the chart.