eSignal Apps: TFNN Streaming News
Streaming Financial News – The new eSignal Media window features live streaming video from TFNN right within your eSignal application. Listen to market analysis throughout the trading day.
First offering of streaming video


Live streaming news


Market Analysis

To access TFNN Streaming News, click eSignal Apps from the main menu followed by Media.
Once the player loads, you can mouse over the window to access volume, mute, and maximize icons.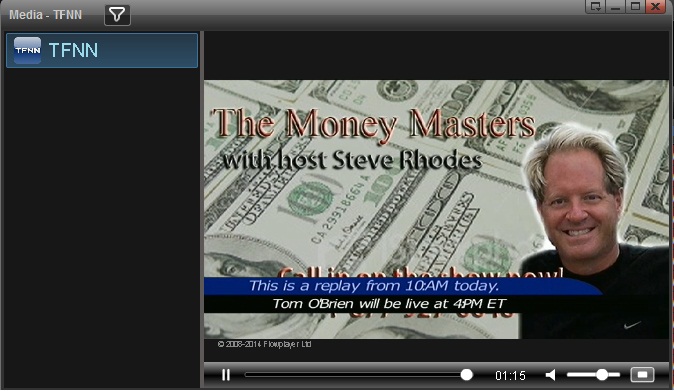 Troubleshooting
If your media player does not work, you will need to upgrade your version of Adobe Flash Player. You can either use the link found in the Media Player or go directly to the Adobe site to upgrade your Flash Player:
https://get.adobe.com/flashplayer
See below for additional instructions.